How we are governed
RNIB is governed by an experienced Board of Trustees. The Board has overall responsibility for all RNIB activities and delegates the day-to-day management of RNIB to the Executive Leadership Team, which includes our Chief Executive Officer, and five second-tier governance committees. It sets terms of reference for these.
Each Committee generally has two or three members who are Trustees, and several also have up to three non-Trustee members who have particular skills and expertise relevant to that Committee. This ensures that the Board can call on a range of experience to support oversight and decision-making. Each Committee is chaired by a Trustee, save for the Audit and Risk and Regulated Services and Safeguarding Committees, which each have an independent Chair.
We received our Royal Charity status in 1949 and are governed by the RNIB Royal Charter and Bye-Laws:
The RNIB Board of Trustees is responsible for taking the major decisions that affect RNIB and its subsidiaries, including our Associate Charities.

Including the Honorary Officers, we have ten Trustees, four of whom are blind or partially sighted.
Our board of Trustees
Anna Tylor, Chair
Anna joined the Board in July 2020.
As Chair of the Vision Foundation, Anna oversaw a transformation of the charity's branding, strategy and finances and established a collaborative approach to working with partners within the sector.
Previously, she initiated the establishment of the UK educational collection, now RNIB's Bookshare, to offer blind and partially sighted and other disabled learners equal access to the Curriculum. Her early career included working on employment programmes, delivering training and development within a service organisation, leading training on the roll out of equalities legislation, working on inclusion programmes including with City of London Police, banks and the retail sector. She is a trained mediator with a Masters in Sociology and Social Policy.
Anna is a long-time advocate for greater inclusion of disabled people and blind and partially sighted people in particular. She has lived experience of sight loss. This experience drives her commitment to equal citizenship for blind and partially sighted people.
Sir Martin Davidson, Vice Chair
Martin is in his second term as a Trustee, joining the Board in September 2019. Martin is a highly experienced Trustee and Chief Executive. He was previously CEO of the British Council, where he developed a close and effective working relationship between the trustees and executive, while maintaining a clear separation of the roles.
Martin is currently Chair of the Great Britain China Centre, and previously served as Vice Chair of Leonard Cheshire Disability. At Leonard Cheshire, he chaired the Nominations and Governance Committee of the Board and was a member of the People Committee. He also led the charity on governance of the newly established group structure.
In addition, Martin is currently a trustee of United Purpose, a medium sized international development charity, and of the Dorset Community Foundation, which delivers charitable outcomes in his local county. His other non-executive experience includes a period on the Board of House of Fraser, where he chaired the Nominations Committee and sat on the Audit and Remuneration Committees.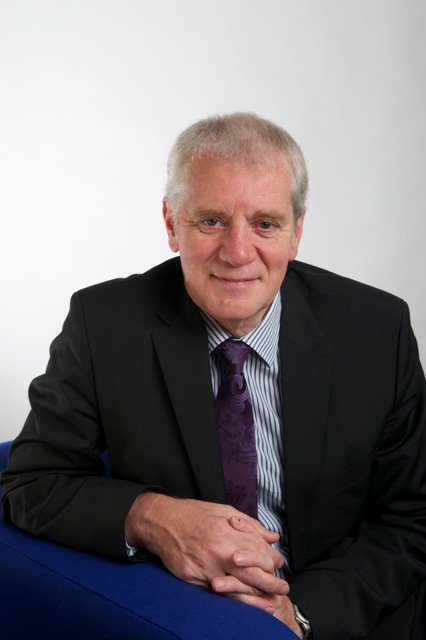 Alice Collins, Trustee
Alice is in her first term as a Trustee of RNIB, having joined the Board in September 2020. With a background in psychology, Alice spent the early part of her career in Organisational Transformation, advising companies on all areas of people development including; Leading through Change, Teamwork and Innovation.
She then moved to the not-for-profit sector and spent a decade leading highly successful fundraising teams in some of the UK's most loved charity brands including; Alzheimer's Society, Make-A-Wish UK and Macmillan Cancer Support.
Alice is also a Trustee of the Queen Elizabeth's Foundation for Disabled People (QEF) and the owner of Seamark Consulting, which specialises in leadership coaching and senior level interim projects.
Passionate about people and purpose, Alice develops motivating, collaborative and resilient cultures that lead to significant growth in income and, most importantly, support, change and a voice for vulnerable communities.
Isabel Hunt, Trustee
Isabel is an experienced senior executive with strong digital, transformation and leadership skills gained in both public and private sectors.
She works as the Executive Director, Innovation and Insight on the National Lottery Heritage Fund and has previously held executive roles at NHS Digital, the Home Office, Royal Mail and the University of Leeds. She has a particular interest in digital technologies, innovation and transformation, in sustainability and in accessibility, diversity and inclusion. At NHS Digital she was the executive lead on diversity and was a member of the national NHS Equality and Diversity Council.
She has previously volunteered as a Trustee of Age UK and a board member of the Leeds-based Thackray Medical Museum. She has degrees from the universities of Birmingham and Reading, an MBA from Cranfield University and is a member of the Chartered Institute of Marketing.
Kamiqua Lake, Trustee
Kamiqua Lake, known as Kam, joined RNIB's board of Trustees in March 2023.
Kam is the founder and CEO of Coldr, a marketing communications consultancy which partners with corporates to help them be more inclusive in their approach to marketing and communications. Prior to establishing Coldr, Kam led integrated communications for national and multinational companies including the National Citizen Service, Aldi, Hertz and Coca Cola, as well as consumer health campaigns for leading brands and companies.
Kam also established the UK Black Comms Network, a membership body that empowers PR and communications professionals to connect, network and thrive. Kam is passionate about inclusion, building communities and inspiring the next generation and is a mentor and a qualified life coach. As a Trustee, Kam aims to be a critical friend to help bring even more clarity and focus to RNIB's marketing and communications to help future proof the organisation and realise our ambitions.
Iain McAndrew, Trustee
Iain is in his second term, having joined the Board in April 2019. He is currently Director of Development and Communications at Children's Hospices Across Scotland (CHAS). Experienced in implementing strategic business change, he led the development and introduction of the CHAS brand identity, which delivered year one substantial income growth and brand awareness.
Iain has held non-executive positions with Remember a Charity and Will Aid as a charity Trustee. In addition, he was previously a Trustee with ADD International, an organisation which advocates for the protection of human rights for disabled people across the globe.
Stephen Monaghan, Trustee
Stephen is in his first term as a Trustee, joining the board in September 2020. He has worked in fast-paced commercial environments for many years in organisations as diverse as BT, Sony Music, Waterstones and, most recently, as VP Technology at PlayStation. He brings a wealth of experience of using technology to improve efficiency and build deeper relationships with customers.
He is excited to be part of the work that the RNIB is doing to get fit for its digital future, making the most of the opportunities that technology can bring to transform the lives of people with sight loss and to connect people through communities.
Amanda Rowland, Trustee
Amanda is in her second term as a Trustee, joining the Board in September 2019. Amanda is a qualified and experienced lawyer, recently retired and keen to give more time to the visual impairment and disability sector, and particularly keen to see charities in the VI sector working together more closely. Amanda is also on the Board of Blind in Business, where she serves as Treasurer, and is a member of the Macular Society.
Liz Walker, Honorary Treasurer
Liz is in her second term as a Trustee, joining the Board in September 2019. She is a Chartered Accountant and currently Finance and Corporate Services Director and Company Secretary for the Children's Society.
With a commercial background but, also with almost 20 years' experience in the charity sector, Liz has an excellent understanding of charity governance, implementing key improvements in this area in her various roles in charities working in regulated services. In addition, she has extensive experience of strategic planning in fast-paced, changing environments, as well as experience in delivering strategic finance implementation, including property, investment and pension strategies, and organisational change.
Deborah Womack, Trustee
Deborah is in her first term as a Trustee, having joined the Board of RNIB in September 2020. For more than 20 years, Deborah has been leading the transformation of global businesses into customer-focused enterprises, by instituting data-driven strategies and programmes that customers love.
In 2019, Deborah joined Deloitte Digital as a consulting director where she acts as a trusted advisor, helping executives transform their marketing programmes towards meaningful connections between brands and customers. For her work, Deborah has received a Direct Marketing Association Award and often speaks on the topic of marketing transformation at industry conferences.
With a "people first" ethos, Deborah drives change into organisations by empowering teams, mentoring individuals and igniting confidence among underrepresented groups at any level – from those just starting their career to Chief Executives. Deborah is proud to be the disability lead within the Deloitte Consulting Diversity and Inclusion Think Tank and sponsor of the Deloitte Digital Black Action Plan.
Tanya Castell, Trustee
Tanya Castell MBE has a portfolio of non-executive directorships; she is an external member of the Bank of England's Prudential Regulation Committee, an independent non-executive director on the board for asset management company, Border to Coast Pensions Partnership. Tanya is also on the Financial Conduct Authority's Regulatory Decisions Committee.
Her former board roles include Handelsbanken plc, Faster Payments Scheme, being a governor of Fettes College, chair of community charity Soirbheas and a former vice chair of Scottish Canals.
As an expert in risk management, corporate governance and regulation, Tanya spent most of her career working in financial services for companies such as JP Morgan and UBS.
Tanya is a passionate champion for inclusion and diversity. She is the founder of Changing the Chemistry, a charity that seeks to improve board diversity and received an MBE for her work in this area in 2016.
Paul Arnold, Trustee
As Deputy Chief Executive at the UK Information Commissioner's Office (ICO), Paul Arnold has over 25 years' experience of data, privacy and information rights regulation, empowering and safeguarding the public whilst enabling businesses to responsibly innovate and grow. He is experienced in all aspects of the leadership and transformation of large public bodies.
In addition to being an experienced executive leader and board member, Paul has lived with severe sight loss since birth and has been an active member of the visually impaired (VI) sporting community for most of his life.
Paul is passionate about equality of access to opportunity. In particular, he is driven by the importance of challenging the assumptions in our society and our economy which often limit the confidence and opportunities for blind and partially sighted people to enjoy rewarding careers.