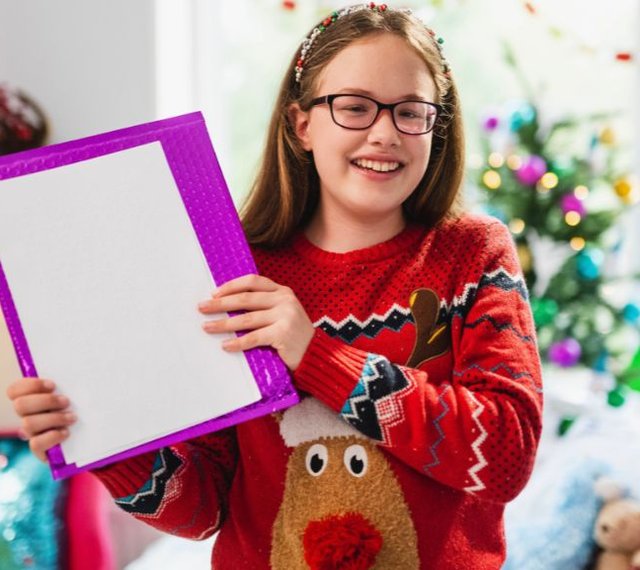 Donate to RNIB and help us support those living with sight loss this Christmas.
The festive season can feel even more difficult for blind and partially sighted people. They already face additional, unavoidable costs that are essential to supporting themselves and staying safe – like taxi journeys and keeping their home well lit – which only rise as the nights get longer and the holiday season intensifies the demand for services. They can also feel left on the periphery of seasonal traditions that aren't adapted for people living with sight loss.
With a generous gift from you today, we could provide practical advice to support blind and partially sighted people to navigate the festive period, or bring some Christmas joy to children with vision impairment by sending an accessible letter from Santa.
Help today by making a one-off donation or setting up a monthly gift. You can also commemorate the life of a loved one by making a donation in their memory.