Ways to pay in money you've raised
Thank you so much for raising money for RNIB! Your hard work and the funds that you've raised will make a difference to the lives of many blind and partially sighted people.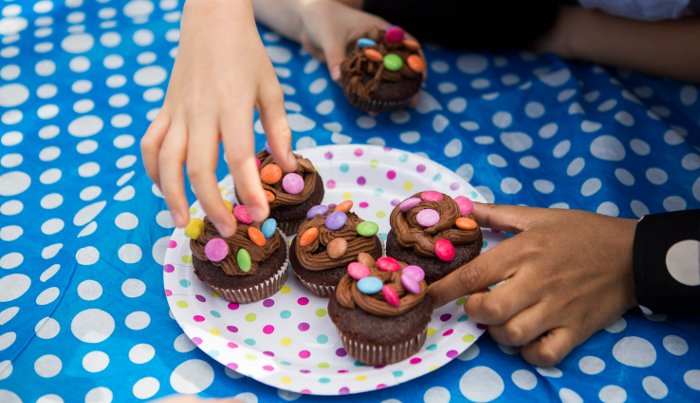 The most helpful way to pay in any money you've raised for RNIB is online though our payment form. However, if this is not possible, payment can also be made over the phone, by post, or as bank transfer. Find out how to do so below.
Make an online donation
We would be grateful if you could make a donation online, using our online donation form. You can pay in any money you've raised using a credit or debit card. Please ensure you give us as much detail about your fundraising activity.
Set up JustGiving or Enthuse fundraising page
Setting up a JustGiving or Enthuse fundraising page is an easy way to fundraise, enabling you to share and promote your fundraising activity with friends, family and colleagues. It offers your supporters an easy way to make donations and send messages of encouragement, and all funds raised through the platform are automatically credited to RNIB. If you need any help setting up your sponsorship page, please let us know.
Pay in money over the phone
To pay in money over the phone, call our Fundraising team on 0330 002 0051 (Monday to Friday, 9am to 5pm) and please have your payment details ready.
Pay in money by post
If you would prefer to pay your money in by post, please send a cheque made payable to "RNIB Charity", along with a covering note telling us your name and address, contact details and how you raised the money. Please post this to our head office at:
RNIB Supporter Care
Grimaldi Building,
154A Pentonville Road,
London,
N1 9JE
Company matched giving
If you have been fortunate enough to get matched funding from a company or your employer, please do let us know at [email protected] with as much detail as possible, especially when you send us the money you've raised so we can ensure it is recorded correctly.
Giving the money by bank transfer
If you'd like to make a direct bank transfer of the funds you've raised, please contact our Fundraising Team on 0330 002 0051 to request our bank details. This will allow us to quickly set up a fundraising record and issue you with your own unique reference number to use when transferring funds. We would be grateful if you could let us know when you have made your donation by emailing [email protected].
Gift Aid
Are you a UK taxpayer? Boost your donation by 25p of Gift Aid for every £1 you donate. Gift Aid is reclaimed by RNIB from the tax you pay for the current tax year. To Gift Aid your donation, please visit www.rnib.org.uk/giftaid or speak to one of our team on 0330 002 0051.