Jack Reacher narrator explains why he's delighted to read for RNIB's Talking Books service
RNIB is celebrating the milestone of 40,000 audio books in its online library
Royal National Institute of Blind People (RNIB) is celebrating accumulating 40,000 audio books in its Talking Books library after generous donations have flooded in from publishers in recent years.
It means people with sight loss have an unrivalled choice of books they can listen to in audio formats including the very latest fiction and non-fiction titles like Empire by Conn Iggulden, In a Thousand Different Ways by Cecilia Ahern and Cross Down, the latest James Patterson blockbuster, which will be in the library from June 8.
The RNIB Studios also records books requested by customers which directly have no audio versions, allowing accessibility to works that were previously only available in print.
The milestone has been reached after top UK publishers including Penguin Random House, HarperCollins, Bloomsbury and Faber have donated their audio catalogues to RNIB for free.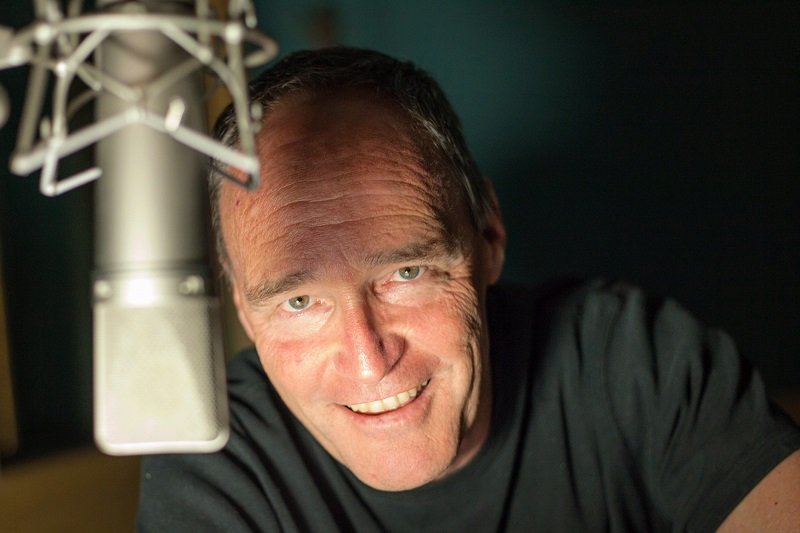 Award-winning actor and narrator Jeff Harding, who has narrated the entire Jack Reacher series of novels by Lee Child and top titles including the Bourne Identity and the Da Vinci Code, has recorded numerous titles for RNIB and is backing RNIB's library at this crucial milestone.
He said: "When I started losing my hair I wasn't being employed so much as an actor! But it's so much fun narrating in the studio to get to play all the characters and to be my own director. Working with one of the engineers at RNIB's Camden studio who was blind, taught me to appreciate sight loss. I used to have a great laugh with him and we talked a lot.
"The fact that RNIB can provide audio at a professional standard is wonderful and appreciated. And people with sight loss are now in control of their own reading and can request the titles they want to hear.
"There's nothing like a good book and audio puts people with sight loss on their same parr as their sighted friends. It's our duty as narrators to try to bring the words off the page."
Best-selling romantic comedy author Trisha Ashley who has Myopic Macular Degeneration and whose books are available in RNIB's library, said: "I have found the RNIB talking books library a great resource. I'm very proud my publisher Transworld, which is part of Penguin Random House, is making all their audible books accessible to the RNIB free."
RNIB's Senior Reading Services Manager, James Bartlett, said: "In 2015 we had a Talking Book collection of 23,000 titles; today in 2023, we have seen an incredible growth in our catalogue and can now offer an amazing 40,000 Talking Book titles for readers to enjoy. We are delighted to be able to offer so much choice and so many of the very latest, must-read titles to our readers. The generosity of the publishers has made a huge positive impact – thank you."
RNIB produced its first audio book – or 'Talking Book' – in 1935. Since then, the charity has provided Talking Books in various formats to blind and partially sighted people across the UK for free, recording them in its own studios in Camden, London. In 2020, RNIB launched a new online library offering people with sight loss instant access to thousands of free books in formats they can read – including audio. The library now has 40,000 Talking Books in its collection. It was linked to Amazon devices directly when Amazon Alexa RNIB Talking Book skill launched in August 2021.
To become an RNIB Online Library member, please visit the RNIB website or call the RNIB helpline on 0303 123 9999.
Notes to editor
All media enquiries to RNIB's PR team on [email protected] or 020 7391 2223. For urgent enquiries out-of-hours, please call 07968 482812.
About RNIB
We are the Royal National Institute of Blind People (RNIB).
Every six minutes, someone in the UK begins to lose their sight. RNIB is taking a stand against exclusion, inequality, and isolation to create a world without barriers where people with sight loss can lead full lives. A different world where society values blind and partially sighted people not for the disabilities they've overcome, but for the people they are.
RNIB. See differently.
Call the RNIB Helpline on 0303 123 9999 or visit www.rnib.org.uk