National Disability Strategy: Too early to tell
The new National Disability Strategy is out today, promising to improve the lives of disabled people as part of the Government's "levelling up" agenda.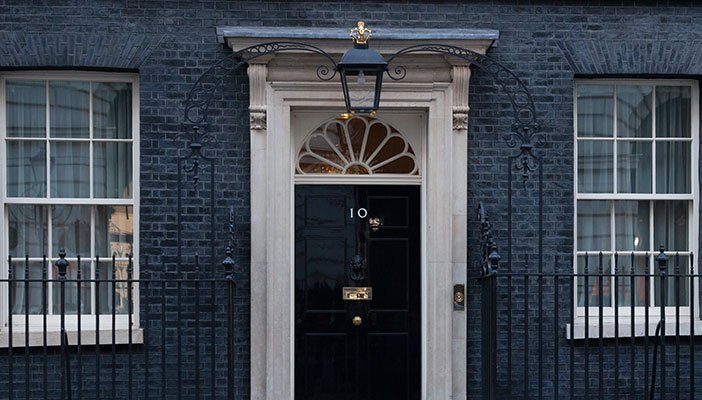 The process of the development of the strategy has been controversial, with concerns raised in particular about the level and type of consultation with disabled people that went into its development.
In his foreword to the Strategy, the Prime Minister, Boris Johnson, says:
"If there is one thing more than any other that drives this government, it's our determination to level up the country so that whoever and wherever you are, the spark of your talent and potential can be connected with the kindling of opportunity… As we emerge from the long shadow of Coronavirus, I want to build back better and fairer, for all our disabled people – and this strategy is the down payment on making that happen.
While it's good to see the Government state an ambition for transformational change for disabled people, the strategy released today feels like just the beginning, and we'll need much more information – not least on funding - before we can be confident it will deliver this promised change."
The first part of the strategy does not feel strategic, reading as a one-year plan, with policies led by individual departments. There are some positive ideas in there which could improve things for blind and partially sighted people, like:
accelerating the roll out of tactile paving at railway stations
improvements to access to work, including the creation of a "passport" so you can move your adjustments from one employer to another
and pledges to fix the accessibility of government communications.
However, many of these policies are not new, or are unclear on deadlines, or how specifically things will be accomplished. Getting them done will also depend on funding settlements that will be decided in the Comprehensive Spending Review in the autumn. For example, we have known through questions asked in Parliament that the timetable for rolling out tactile paving on railway platforms will be accelerated, but we still don't know when this will be completed, and the National Disability Strategy doesn't provide this clarity. Moreover, delivering this acceleration will cost money which the Department for Transport will need to secure from the Treasury in the autumn.
The second part of the strategy is where there could, in theory, be potential for real, lasting change, though at the moment it feels half-baked. It lays out aspirations to 'put disabled people at the heart of government policy-making and service delivery', something we have been calling for repeatedly over the past year.
Through the coronavirus pandemic we have seen the impact of a lack of understanding of disability in policies affecting blind and partially sighted people. For example, the decision to prioritise the shielding population for supermarket delivery slots left many blind and partially sighted people without access to food; the lack of accessible formats for shielding letters meant some people weren't able to read them; and street design changes happened at speed across the country without proper equality impact assessments being carried out, affected blind and partially sighted people's journeys.
This second part of the strategy lays out a roadmap for working closely with disabled people to develop measures to better understand their experiences and monitor the progress of the strategy, to improve data, and to make Government processes better from the beginning. It also sets out plans for a Centre of Assistive and Accessible Technology which could make an important difference, if the scope is ambitious enough and suitable funding is secured.
However, without more information about what the outcomes of this work will be, it is difficult to say what impact it will actually have, and whether it will deliver the change the Government promises. This is echoed through the strategy as many of the proposals are consultations or reviews, and few are specific about the changes that will be made.
We hope the Government really grasps this opportunity to change how they make policy and embed understanding of disabled people's experiences from the beginning. Too often we are campaigning to retrofit policy to make it work for blind and partially sighted people, like with changes to coronavirus home testing kits.
So, overall, mixed reviews for the National Disability Strategy. It certainly contains some short-term policies which could, in theory, improve the lives of blind and partially sighted people, and it is good to see an emphasis on accessibility, but it feels like it is too early to tell what it will deliver, not least because funding for some of its promises is not yet defined. We need clear, cross-governmental strategic aspirations for the longer term, and these aren't likely to be ready until next summer at the earliest.
We will continue to hold the Government to account, working with the Disability Unit and individual government departments to make things better for blind and partially sighted people.
What's in the Strategy
Firstly, the strategy is very long, and as a result, our analysis is very long too. By necessity we have excluded areas that aren't relevant to blind or partially sighted people, or don't align with our policy priorities. If you are keen to understand every measure outlined in the strategy, we would recommend you read the full document on the Government's website.
Meanwhile, we have used the headings in the strategy to divide up our analysis, they are in the order laid out in the Government's document:
Public perceptions and civic engagement
Housing
Transport
Employment
Education
Shopping
Leisure
Public services
Part 2: embedding the needs of disabled people in policymaking.
Rights and perceptions: removing barriers to participating fully in public and civic life and wider society
Public attitudes
The Strategy outlines the barriers created for disabled people by the negative attitudes of others, highlighting the "awkwardness, misguided empathy, uncertainty about language and prejudice" which many disabled people regularly experience. The Disability Unit will run a UK-wide campaign to "increase public awareness and understanding of disability", dispelling stereotypes and promoting the diverse contributions disabled people have made – and continue to make – to public life.
We know public misconceptions have a huge impact on the experiences of blind and partially sighted people, and so we would like to see a sizable budget devoted to this campaign, which must be developed in partnership with disabled people. In the meantime, we will continue to the support Department for Transport "It's Everyone's Journey" campaign, also mentioned in the strategy.
Civic life
The strategy also aims to better enable disabled people to take part in civic life, things like voting, being a magistrate, applying for public appointments, standing for elected office, or being recognised with Honours. The Honours system is when someone is recognised for their achievements by being made an MBE or a Dame, for example, and the strategy aims to make the application process for this, and for being a magistrate or applying to a public appointment, more accessible. It would be great to see more blind and partially sighted people recognised for Honours, and the talents of more blind and partially sighted people being recognised as magistrates or important public appointments.
Voting
On voting, the strategy reiterates the changes that will be made in the Elections Bill to allow more people to qualify as companions where a disabled person wants to have another person to help them to vote. It also talks about new Electoral Commission guidance to assist Returning Officers to meet new requirements "including on assistive technologies that can be provided in polling stations".
We do not believe these measures go far enough. Currently only one in five blind people and less than half of partially sighted people are able to vote independently and in secret. We need to see the audio device which we have trialled with the Cabinet Office rolled out as a compulsory adjustment which every blind and partially sighted voter can rely on in every polling station, in time for elections in 2022. Postal voting also needs reform, with three quarters (74 percent) of blind and half (50 percent) of partially sighted postal voters having to seek assistance from another person.
We are also concerned about the Elections Bill's new requirement – not mentioned in the strategy – to show photographic ID when voting. We believe this could disproportionately disenfranchise blind and partially sighted people who are less likely than the general population to have access to a passport and driving licence. Early research shows 13 percent of blind and partially sighted people have no photographic ID, twice as high as for the general population. 13 percent of the blind and partially sighted population equates to around 40,000 people.
Elected office
The Ministry of Housing, Communities, and Local Government will also support a new scheme from April 2022 to support those seeking to become elected candidates and ensure adjustments are in place to enable disabled politicians to fulfil their roles once they have been elected to public office. This is currently a big gap, and we have heard extremely challenging experiences from blind and partially sighted councillors about their ability to get the support they need to carry out their roles.
Though we were disappointed that previous schemes were abolished we are pleased to see steps to remedy this in the strategy, along with pledges to liaise with political parties about how they can improve their practices. New schemes will need to be well funded and expertly resourced, and we and will be submitting evidence to this workstream to make sure these new provisions are fit for purpose.
Crime and courts
This section of the strategy also pledges to better support disabled victims and witnesses to crime and improve access to courts and legal support. It highlights that disabled people are more likely to be victims of crime, and the importance of tackling hate crime. In the Autumn the Home Office will be launching a new crime strategy which will include measures for tackling disability hate crime, and the Crown Prosecution Service will bring together a panel consisting of disabled people's organisations, academics, partner agencies from government and the police, to advise on further improvements covering support to prosecutors and the Policy Statement on Disability Hate Crime and Other Crimes against Disabled People. The Home Office and Department for Health and Social Care (DHSC) will also examine the protections and support available to adults abused in their own homes by people providing their care by the end of 2022, with a view to taking action on issues identified.
Housing: creating more accessible, adapted and safer homes
According to research carried out in preparation for the Strategy, nearly half (47 percent) of disabled respondents reported having at least 'some difficulty' getting in and out of where they live. As a result, the Government have promised to boost the supply of housing for disabled people by raising accessibility standards for new homes, increasing the supply of affordable homes, including supported housing, and accelerating the adaptation of existing homes by making the Disabled Facilities Grant, worth £573 million in 2021/22, easier to access. They also will be consulting on making it easier for disabled tenants to get their landlords to make accessibility changes and will be taking steps to ensure the safety of disabled people in buildings during emergencies.
We responded to the Government's recent consultation on accessibility standards for homes and called on them to ensure considerations relevant to blind and partially sighted people, like lighting and colour contrast, are taken into account. RNIB has developed Visibly Better standards for environmental accessibility, and we will continue to press for these to be incorporated into Government accessible building standards.
Transport: improving the accessibility and experience of everyday journeys
The strategy acknowledges the importance of – and difficulties with – many journeys taken by disabled people, and how "reliable transport can be transformational in living an independent life". It promises to "tackle persistent accessibility issues across the transport network, including rail, buses, taxis and roads" and "enable disabled people to travel with confidence by addressing staff training, information and the attitudes and behaviours of others."
Railways
The Government promises a network-wide accessibility audit of facilities at all 2,565 mainline railway stations in Great Britain to inform future investment decisions, and to review Design Standards for Accessible Stations. Once these areas for improvement in individual stations are identified there will need to be a plan for implementing changes and funding available to make them happen. We would also like to see design standards incorporating Visibly Better standards and addressing the lack of accessible travel information and ticketing at many stations.
We are delighted to see a reiteration of promises made in Parliament to accelerate the roll out of tactile paving to make platforms safe for blind and partially sighted people. It simply isn't acceptable that the current timeline for this work is to finish in 2028/9, despite the number of fatalities an absence of tactile has caused. However, the strategy does not give us a revised timeline for this work nor any commitment for the funding that would be required to enact it. It is likely that realistically this decision will not be finalised until the Comprehensive Spending Review in the autumn and so we will continue to campaign on this issue until funding is allocated and the acceleration begins.
The strategy also reiterates promises to develop a Passenger Assist App, and financial incentives for those able to develop ways to improve communication for disabled passengers and others while onboard trains in 2021. We are pleased to see both of these and will be pushing for blind and partially sighted people to be involved in the production of these systems to ensure accessibility and usefulness.
Buses
We continue to welcome the commitment, to "introduce regulations by Summer 2022 to require bus companies to provide audible and visual announcements onboard their services in Great Britain". Audio-visual (AV) announcements are essential for all buses to ensure that blind and partially sighted people get the same onboard travel information that other passengers in a format they can access.
There are commitments to provide a total of £3.5 million to help bus operators meet this requirement. We're concerned that this measure is still being cited as 'subject to final analysis' and will continue to push to make this happen. AV has already been a long time coming as it was first tabled over 20 years ago.
The strategy also promises to look at standards for accessibility in buses, because the existing standards were defined back in 2000. This review and updating of the Public Service Vehicles Accessibility Regulations must involve blind and partially sighted people and the organisations that represent them.
Taxis and private hire vehicles
The strategy includes pledges relating to the accessibility of Taxis and Private Hire Vehicles. For example, there is a commitment to "take forward legislation during the current Parliament to strengthen the law on the carriage of disabled people in taxis and PHVs across Great Britain" with the aim of providing protection from overcharging. There is also a commitment, to "consult during 2021 on updated guidance for licensing authorities, including strengthening recommendations on supporting an inclusive service" and 'as soon as legislative time allows' to "mandate the completion of disability awareness training through new National Minimum Standards for taxi and PHV licensing".
We think legislation to protect against overcharging would be a good thing. Similarly, although protection already exists for guide dog users against taxi refusals, this is unfortunately still a regular occurrence. It's clear the current system isn't working so mandatory training provision will be essential. We think that mandating the completion of disability awareness training through new National Minimum Standards for taxi and PHV licensing must happen as soon as possible and includes information on the specific issues faced by passengers with sight loss.
Electric vehicle charging points
The strategy includes a commitment to "work with consumer groups and charge point operators to set clear accessibility standards for charging infrastructure [for electric vehicles] in 2021 to 2022". Accessibility standards for charging infrastructure would be welcome. Trailing cables left over pavements, particularly from private homes, can pose a serious danger to blind and partially sighted people and make pavements inaccessible.
Blue badges
The strategy mentions ongoing improvements to the accessibility of Blue Badge applications online. We think this is a good thing, but that there must also be non-digital (offline) methods for applying, available in accessible formats. We would like to more clarity around the date of delivery for these plans.
Pavement parking
While the strategy does include a commitment to investigate the effects of pavement parking and lay out plans to tackle it, this is not a new announcement and we fed into the consultation late in 2020. Pavement parking is an urgent issue which is having a real and negative effect on the accessibility of streets and the independence of disabled people now. We are calling for a change to the law to stop pavement parking, similar to that already in place in London, and we would like to see it implemented as soon as possible.
Jobs: making the world of work more inclusive and accessible
The Department of Work and Pensions (DWP) is committing to "Reducing the disability employment gap… that includes transforming how we use evidence and data to better understand and highlight where the gaps are", and states that "The disability employment gap has narrowed significantly in recent years, from 33.8 percentage points in 2014 to 28.6 percentage points in 2021",
We welcome the government's ambition to see more disabled people in work. However, our recent survey demonstrated the disability employment gap for blind and partially sighted people is around double that for other disabled people. With only one in four blind or partially sighted people in work, and the gap widening, this needs targeted action.
To ensure no-one is being left behind, it's vital the Government collects better and more detailed data that not only shows the overall disability employment gap, but a breakdown within that figure for individual conditions, to ensure people aren't being left behind.
More support for disabled people to start and stay in work
The strategy recognises that "Because health and employment are related, DWP wants to do more to join up employment support with health services. DWP is continuing to build on current evidence-based programmes that provide specialised support to disabled people and people with health conditions. For people with complex barriers who need more intensive, personalised support, DWP introduced the Intensive Personalised Employment Support (IPES) programme in 2019 in England and Wales."
Local authority habilitation and rehabilitation services need to be brought into the DWP's work joining up employment support with health services, and should also form part of the IPES programme. It is also vital this programme includes specialist support for blind and partially sighted people, that includes people who understand the issues that they face and the support they need to overcome barriers.
We agree that Jobcentres should provide expert and personalised support. This will require better training for those assessing and assisting blind and partially sighted job seekers, as they will be encountered infrequently so expertise will be difficult to obtain otherwise.
RNIB is willing to provide its expert advice to government, agencies and employers to improve accessibility and inclusivity for blind and partially sighted employees.
Transforming Access to Work
RNIB welcomes DWP's ambition to "transform" Access to Work. "DWP is working to make Access to Work a digital service, fit for the 21st century, which is innovative, visible and accessible. DWP will radically improve employers and disabled people's experience of using the service, including improving the payment process for employers and streamlining the user journey."
For many blind and partially sighted people, Access to Work support is crucial to their prospects of finding and retaining employment. RNIB has for years shared blind and partially sighted users' criticisms of the process with the Government, in particular frustrations with the inaccessibility of the previous paper-based process.
The development of the digital Access to Work service is very welcome, which RNIB has been long calling for alongside other disability charities in the Access to Work Stakeholder Forum. We will be pushing for more clarity around what formal accessibility testing the new portal will be subject to, as it's important the digital service works for blind and partially sighted people.
Outside of accessibility, individual experience of Access to Work does still vary. Although not mentioned as part of the strategy, blind and partially sighted people still report issues with the assessment process and its timelines, and that assessors lack specialist knowledge of sight-loss issues. We would recommend DWP ensures regular specialist training of assessors in order to deliver support that meets all of an individual's needs, and to stay up-to-date with new equipment and aids.
The government should also encourage the participation of expert third parties in Access to Work applications, who can provide guidance on support and adjustments that would help people with less well understood disabilities in the workplace.
In the strategy, DWP details a proposed Access to Work adjustments passport that "will provide disabled people with greater flexibility and smooth transitions between job roles. It will provide an indicative overview for employers of the possible support available from Access to Work, which will help build employer understanding of disability and adjustments. It will transform the Access to Work customer journey by reducing the need for repeated assessments where the individual's needs remain the same, enable a seamless transition and set the expectation with employers that tailored specialist aids and appliances will follow the passport holder when they change jobs."
This is very welcome, and we look forward to engaging with the pilots. We would recommend that the passport is made available to any disabled people without one while still job seeking, to make it easier for them and employers to understand the government support available.
DWP commits to "working with stakeholders to see what more Access to Work can do to support disabled people who have the most significant barriers to employment."
For blind and partially sighted people, many of whom rely on volunteering pathways into employment, if Access to Work support was extending into formal volunteering placements as part of their tailored support, could open up new job opportunities.
RNIB also welcomes awareness raising of Access to Work among both disabled people and employers. A Centre for Social Justice survey found just 25 percent of employers knew about Access to Work. RNIB recommends that BEIS and DCMS should include reference to Access to Work in their business guidance as standard.
Encouraging employers
The strategy states that "We want more employers to make the most of the talents disabled people can bring to the workplace. " The Government intends to upgrade its advice to employers about how to support employees with a disability, including reviewing and updating the Disability Confident scheme to help more employers progress, and to keep the levels sufficiently challenging. The Department for Business, Energy and Industrial Strategy (BEIS) is also working with the Advisory, Conciliation and Arbitration Service (Acas) to update information for employers and employees on disability discrimination in the workplace, flexible working, rights and obligations around reasonable adjustments, fairness in redundancy situations, and occupational health and mental health conditions. Meanwhile, in the light of more accessible working through the pandemic. BEIS will also be reviewing the right to request flexible working, with flexible working the default where there is no good reason otherwise.
To improve employer understanding of disability issues and Access to Work, government should work with CIPD to include Diversity and Inclusion training as part of the core aspects of their qualifications, to help improve HR professionals' knowledge.
Disability Workforce Reporting
The strategy commits The Cabinet Office to "consult on workforce reporting on disability for large employers, exploring voluntary and mandated workplace transparency, and publish a set of next steps."
We look forward to disability workforce reporting and recommend this is made mandatory. To ensure consistency, this should also be broken down by disability to ensure there is no hidden disadvantage suffered by those with disabilities that employers are less confident in appointing, and so that fair comparisons can be made.
Other areas of interest
The strategy also lays out measures to make it easier for disabled people to work as civil servants or to serve in the defence or security agencies, plans to develop ways to support disabled entrepreneurs, and a commitment to take forward the existing promise to introduce an entitlement to leave for unpaid carers of up to 1 week.
Education: ensuring children and young people fulfil their potential
In the strategy, the Government commits itself to "improving experiences for children and young people with SEN and disabilities in these settings, as well as better supporting disabled students at university." RNIB welcomes this, and that there will be increased opportunities for children, young people and parents to shape this.
To improve the experiences of children with sight loss, it is vital the Government clarifies the services and support that should be available to children and young people with vision impairment, ensure there are enough specialists to provide the support children need, and fully fund local authorities to deliver this vital service.
Delivering the SEND Review
Department for Education (DfE) is committing itself to "consult on improvements to the SEND system through the SEND Review." The strategy reiterates existing funding commitments in this area. We eagerly await the release of the SEND review and seek reassurance this will include the roles and responsibilities of the local authority Vision Impairment specialist education services who play a crucial role in the development and education of blind and partially sighted learners.
It is vital sufficient funding is also provided to local authorities to provide and effectively manage the vision impairment service to meet the needs of children and young people with vision impairment. RNIB's research has found specialist VI provision is under significant pressure. Our 2019 FOI found that just under half of local authorities had cut or frozen VI education services budgets compared to the previous two years.
Our research also shows that despite more children and young people with sight loss requiring and accessing specialist support, Qualified Teachers of children with Vision Impairment (QTVI) posts have been lost and caseloads have increased. In addition to training more educational psychologists, the government must also increase numbers of QTVIs and Qualified Habilitation Specialists (QHS) to ensure there are enough QTVIs and QHSs to meet local need. This should include a clear and fully funded plan of action to improve recruitment and opportunities to qualify into the profession and retention of the current workforce.
Training for all schools and colleges in supporting children and young people with SEND
DfE states an ambition to "want more children and young people with SEND to have their needs met without requiring an Education, Health and Care Plan."
As the government looks to boost professional development for staff supporting children and young people with SEND in schools and colleges, they must include the input and expertise of relevant specialists such as QTVIs or QHSs. If Education, Health and Care Plans are reduced, it is vital all children with sight loss continue to be able to access specialist support from QTVIs and QHSs.
Covid-19 has had an enormous impact on children and young people with a vision impairment, who had new barriers to overcome. Alongside the challenge and difficulties of accessing educational materials and specialist provision, came a high volume of concerns from parents, carers, and young people themselves regarding the need for emotional support. It is vital educational recovery plans reach children with disabilities.
Smoothing transitions to adulthood
The strategy states that government "want[s] disabled young people to be supported and have positive experiences as they transition to adulthood."
We welcome the government's commitment to ensure children and young people fulfil their potential. Children and young people with vision impairments require specialist support to access education and learn skills which other children pick up visually, including independent learning, mobility, everyday living and social communication skills. Children with vision impairment who learn these skills are much more likely to achieve better long-term outcomes, successfully transitioning to independent adulthood. QTVIs and QHSs are key to teaching these skills.
While the strategy declares that "A disabled person with a degree is still no more likely to be in work than a non‑disabled person whose highest qualification is at GCSE", our research demonstrates that for blind and partially sighted people the situation is even worse, where a degree confers the same chances of employment as a non-disabled person leaving school with no qualifications.
Supporting pathways to employment
The government's stated aim is "Improving disabled young people's pathways to employment is an integral part of our plans to build back better, and build back fairer, from the COVID-19 pandemic." The strategy lays out plans for supported internships and traineeships, and initiatives to raise awareness of these programmes.
A focus on supporting pathways into employment is welcome. Young people aged 16 to 25 who are long term disabled with a seeing difficulty are twice as likely not to be in employment, education or training (NEET). We particularly welcome the development of an Access to Work Passport for all disabled students when they leave university, allowing easier transitions into employment and raising employer understanding of the support provided through the government supported Access to Work scheme.
Despite the government's clear focus on levelling up, this needs to be addressed within SEND education too. Across the UK, differences in provision and resource availability mean a postcode lottery in terms of the skills which are taught and developed by children with vision impairment. RNIB is developing a UK wide specialist curriculum framework for vision impairment education to give clarity and consistency of provision for children and young people with sight loss and is eager to engage with the Department for Education on this.
Shopping: creating more consumer choice and convenience
The introduction to the section sets out the current picture well:
"Many businesses on UK high streets are inaccessible for disabled consumers. The buildings disabled respondents to the UK Disability Survey had most frequently been unable to access or had extreme difficulty accessing were shops and shopping centres (78%) and pubs, bars, restaurants and cafes (66 percent)."
"Shopping online can be a similarly frustrating experience. 98% of the million most visited web pages did not meet accessibility standards and 69 percent of disabled internet users click away from sites with barriers.
However, more needs to be done than the measures laid out in this section in order to address these issues.
The strategy sets out a commitment that "BEIS and the Cabinet Office will set up an Extra Costs Taskforce, bringing together disabled people, regulators and businesses, to better understand the extra costs faced by disabled people, including how this breaks down for different impairments – by summer 2022."
RNIB welcomes the recognition of the accessibility problems that people with disabilities have with business websites and in-person shopping, and the establishment of the Extra Costs Taskforce. It will be essential for this taskforce not focus not only on the physical or financial barriers that exist to accessing goods, but also those faced by people with sensory impairments, which may be less obvious.
Transforming the accessibility of our towns and high streets
RNIB agrees with the objective of ensuring high streets and town centres are welcoming and accessible for everyone, and the recognition that for people with disabilities, they can be strewn with barriers.
The strategy acknowledges that street accessibility is important, in the transport section it says: "on the roads, disabled people say that streetscapes can present problems, including kerb issues, street furniture and pop-up infrastructure." However, this is all it says in this section, and it is unclear what is going to be done about any of this, or when.
There is a commitment to update key guidance documents Inclusive Mobility, and Use of Tactile Paving Surfaces guidance in 2021, and guidance on designing streets for people (Manual for Streets) in 2022.
RNIB were involved in the limited consultation on updating the Inclusive Mobility guidance and Use of Tactile Paving Surfaces guidance earlier in 2021 and were unhappy with how this was conducted and the content of the guidance documents. In particular, we raised concerns about the continued reference to 20mm as the minimum kerb height detectable to blind and partially sighted people, despite the only evidence from a recognised research authority on this showing 60mm was the minimum height which was reliably detectable. We wrote to the Transport Minister about this and have not yet received a response.
Further, "MHCLG will consider how we can support projects that increase high street accessibility for disabled people, in the design of any future local growth funding."
With the advent of poorly planned and consulted street scape changes, rapidly commissioned during the coronavirus pandemic, physical access to shops has worsened for blind and partially sighted people. Previously memorised routes can now lead through space shared with other road users. Bus stops are sited so that, to use public transport, blind and partially sighted people have to walk across space reserved for cyclists. On-street eating and drinking areas clutter previously clear walkways with no clear route through. And the emerging use of private and for-hire e-scooters means that there is a new silent, fast-moving hazard everywhere.
Although, there are duties which are meant to protect disabled people from the negative impacts of street changes, these are still happening. There will need to be big changes to policymaking processes to ensure disabled people's needs are routinely and automatically taken into account. We would hope that all aspects of accessibility are considered in the design of future funding.
Street accessibility is the priority issue in journey-making accessibility for RNIB because all journeys involve streets. Inaccessible streets pose significant barriers to disabled people's independence, health, work and educational opportunities and social connections. The omission of any further detail on this fundamental issue from the strategy is a major concern to us.
We campaign on important issues in street accessibility such as the need for detectable kerbs, accessible pedestrian crossings, and safe dedicated pedestrian areas. Street designs which do not include these essential safety features continue to be installed across the UK and are reducing the ability of disabled people to travel independently. In turn, this exacerbates poor mental and physical health, increases loneliness, and creates additional barriers to accessing work and education. More needs to be done to address this in a systematic and joined up approach across government departments. We will continue to make this point to government and push for improvements.
Improving the accessibility of private sector websites
In the strategy, the Department for Culture Media and Sport (DCMS) commits itself to "build the evidence base about the nature and scale of the inaccessibility of private sector websites and explore how the government can effectively intervene including possible legislative options, reporting back by spring 2022."
These problems are well-established and long-standing, and as the UK, and the world moves increasingly online by default, it is essential that apps and websites use long-established standards of accessible coding to ensure that people with disabilities are not excluded. That many websites do not work consistently with assistive technology has been a constant source of frustration for blind and partially sighted people.
The framework for improvement already exists in the 2018 Website and Mobile Applications Accessibility Regulations, which currently apply to public sector bodies. We see no reason why these should not be extended to all websites and apps aimed at a UK audience, with EHRC being provided with capacity for enforcement.
What's missing? Retail design
While not specifically mentioned in the strategy as an area of activity, RNIB has developed expertise in creating accessible retail, which has been accelerated over the course of the pandemic, and long-standing experience in the developing of internal environments through the use of Visibly Better standards and would be happy to share this learning as part of the development of government guidance.
Leisure: widening access to arts, culture, sport and the great outdoors
The strategy rightly recognises that "spending time with family and friends and doing the things we enjoy is a vital part of everyday life," and that disabled people are missing out. As a result, disabled people are experiencing far higher levels of loneliness compared with non-disabled people. In response, the strategy lays out four objectives to reduce inequalities that prevent participation in leisure activities.
We feel that, while the initiatives in sports, art, culture and nature will be beneficial, they are disjointed and fail to deliver a comprehensive plan to tackle loneliness and improve mental wellbeing. The strategy draws the conclusion that disabled people are more likely to experience loneliness compared to non-disabled people, however by focusing solely on participation in leisure activities, it fails to tackle loneliness directly.
Loneliness and poor mental health are both cross-cutting issues that require coordination across a range of areas to tackle effectively. We would therefore hope to see a greater focus on addressing loneliness and improving mental health throughout each section of the strategy. We would have also welcomed a more linked up approach with the government's loneliness strategy which recognises that no one sector is able to resolve loneliness independently.
Widening participation in art, culture and sport
To widen participation in art and culture the strategy supports the creation of an "arts access card" by the Arts Council UK and British Film Institute, which will provide "seamless, barrier-free booking" for all arts and cultural venues. Whilst we welcome any improvements that can be made to the accessibility of the booking system, this does not go far enough to make art and cultural venues accessible to people with disabilities. It fails to address accessibility at events and venues, such as the provision of audio guides.
The strategy also aims to widen participation in sport and commits Sport England to "invest £20 million in the financial year 2021 to 2022 through its Tackling Inequalities Fund, which aims to support "under-represented groups, and includes a specific focus on disabled people." This is alongside further investments of £3m in Scottish Disability Sport and £1m in Disability Sport Wales. We welcome this investment with cautious optimism as details of how the funds will be invested and what portion of the investment in England will be allocated to support blind and partially sighted people is not clear from the strategy.
Making the UK the most accessible tourism destination in Europe
The Leisure section of the strategy also sets out the government's aim to make the UK "the most accessible tourist destination in Europe."
The thinking around this goal still appears to be in the early stages as the commitments DCMS have made are to work further with stakeholders and to conduct roundtables to "better understand the barriers disabled people face as tourists." RNIB considers that the barriers have been established by previous consultation work across government, and are well-understood, so DCMS should move quickly to set out concrete plans.
Improving access to nature
The strategy also aims to improve access to nature for disabled people. To do so DEFRA have committed to "make the England Coast Path as easy to use as possible for disabled people" and to "improve access, signage and information on existing national paths and trails." While the intention here is positive it fails to provide any detail of what specific measures will be taken and if they will be of benefit to people who are blind or partially sighted.
More inclusive playgrounds
The final initiative set out in the leisure section of the strategy is to make playgrounds inclusive for all. We welcome this as a commendable goal and support every child's right to play. Again however, it is lacking in commitments stating only that the MHCLG will "stress the importance of providing accessible and inclusive play spaces."
Public services: making access as smooth and easy as possible
Improving access to disability benefits
The strategy commits DWP to "explore ways to improve health assessments and achieve better outcomes. This will include telephone and video assessments introduced during the pandemic and providing better support for people with serious health conditions, including people nearing the end of their lives."
RNIB backs this aspiration to improve assessments and make the process fairer and less difficult for benefit claimants. We would stress the importance of DWP employing a decision-making process that respects and listens to the individual, giving weight to their own evidence and makes best use of existing, reliable, expert sources of evidence.
We are also keen to ensure the legislation relating to "severe conditions" awards is adjusted so not to preclude blind and partially sighted people on the basis that they may use braille.
DWP is also "exploring options to reduce the frequency of repeat Work Capability Assessments (WCA) and Personal Independence Payment (PIP) assessments, to avoid assessments where a change of award is unlikely."
RNIB warmly welcomes this, as this would reduce the need for repeated re-assessment of what are, in general, progressive conditions affecting sight that rarely reverse.
Health and adult social care reform
Department of Health and Social Care (DHSC) commits to "work with disabled people and disability organisations at every stage of social care reform to ensure their voices are heard and needs reflected."
Blind and partially sighted people rely on local government provided vision rehabilitation services to re-learn essential work and living skills. These are, in common with more general rehabilitation services, frequently overlooked in proposals to improve adult social care. It is essential that these services are included in government thinking.
Improving disability data and evidence
The strategy commits DHSC to "establish a new disability data working group in 2021 to look at health and social care datasets and address priority areas where there are gaps in the data."
RNIB would support this work, as there is a gap in the data currently collected, but it must build on the Part 2 proposals to create a harmonised dataset across Government, so that DHSC data is directly comparable with other departments and ministries.
Improving the accessibility of online public services
The strategy states that "The 2012 Digital by Default strategy has removed many of the barriers experienced by disabled people when accessing government services. However, the shift to digital has presented its own challenges. The accessibility of new services is variable."
The experience of blind and partially sighted people can be very different, with a "Digital by Default" introducing barriers for older people less familiar with technology, or lacking the rehabilitation training to be able to properly access the online world. It is critical that other methods of service delivery must not be abandoned to digital, to ensure that an individual's preference is respected.
RNIB warmly welcomes the cross-government commitment to define an accessibility profession within the Civil Service, and build a pipeline for the profession to ensure that government departments can commission and deliver digital offerings that are "Accessible by Default"
RNIB warmly welcomes the cross-government commitment to define an accessibility profession within the Civil Service and build a pipeline for the profession to ensure that government departments can commission and deliver digital offerings that are "Accessible by Default".
Part 2: Disabled people at the heart of government policy making and service delivery
RNIB welcomes the commitments by the Cabinet Office aimed at improving the work to include disability across government and looks forward to working to ensuring the needs of blind and partially sighted people are included. The commitments are to:
Ensure fairness and equality – we will empower disabled people by promoting fairness and equality in opportunities, outcomes and experiences, including work.
Consider disability from the start – we will embed inclusive and accessible approaches and services to avoid creating disabling experiences from the outset.
Support independent living – we will actively encourage initiatives that support all disabled people to have choice and control in life.
Increase participation – we will enable greater inclusion of a diverse disabled population in the development and delivery of services, products and policies.
Deliver joined up responses – we will work across organisational boundaries and improve data and evidence to better understand and respond to complex issues that affect disabled people.
Transforming evidence and data
The strategy commits to: "build a more complete, authoritative and transparent evidence base about the needs of disabled people, including everyday experience as a key element.
"We will draw directly on insights from disabled people, foregrounding disabled people's everyday experiences as we do this. We will also work with disabled people's organisations, disability charities and academics, among others."
RNIB welcomes the commitment to develop a consistent approach to recording data on disability across government. This is fundamental to making progress on many of the stated overarching goals in the strategy, tying initiatives happening across different departments together, and understanding the effects of policies.
The strategy further commits that: "By summer 2022, the Disability Unit will publish the first in a series of cross-government harmonised disability data. We will encourage wider use of the harmonised standards for disability and impairment set out by the Government Statistical Service (GSS)."
RNIB's preference would be for the use of harmonised standards to be mandated, rather than their use encouraged, by departments and ministries to allow more transparent access to information about disability, and easier comparison of data.
Reforming government procurement to drive better outcomes for disabled people
The strategy commits the Cabinet Office to "create a Disability Commissioning Taskforce of disabled people's user-led organisations to improve disability organisations' access to government contracts.", in 2021.
The Government, through its own commissioning and procurement functions, has the opportunity to act as an exemplar organisation with regards accessibility. While social value model of procurement maximises the additional societal benefits that can be achieved in the delivery of its contracts, it does not in itself ensure that goods and services procured are accessible. This requires separate consideration.
RNIB recently wrote to the Minister for the Cabinet Office, with regards the Procurement Bill. This provides the opportunity to strengthen current provisions and build accessibility considerations into every contract for goods and services. We will continue to push for this.
Further, the Cabinet Office "will appoint a Disability Crown representative to help unlock the innovation and economic benefits of disability inclusion through the government's commercial activities by March 2022."
While the proposed appointment of a Disability Crown Representative is welcome, the impact of disability is wide and varied. It will be necessary for them to be inclusive of all forms – physical, sensory, mental, learning and neurodiversity – in their work with businesses.
Enhancing our engagement with disabled people
RNIB also welcomes the Disability Unit review of "the way the UK government engages with disabled people, in discussions with disabled people, disabled people's organisations and charities", but suggests that the Cabinet Office should also take a lead in ensuring that Equality Impact Assessments are easier to find when published, so that the impact of consultation on government thinking around disability issues is transparent.
Ensuring that our communications are accessible
The Government states that its aim is to "continue to build on the principles outlined by the Government Communication Service to ensure that all government information is as accessible and inclusive as possible."
Accessibility must be considered from the outset of all government communications and policies to avoid disabling experiences such as not being able to get a coronavirus test or being able to access the information you need to keep yourself and your community safe. As the strategy acknowledges, lessons learnt from problems with Covid-19 communications and interventions, such as the shielding letters and access to testing, must inform future communication strategies and campaigns.
Further, the Cabinet office commits to:
ensure a nominated senior civil servant continues to champion accessible communications across government
seek regular feedback from different groups of stakeholders to ensure we are able to communicate effectively with people with different disabilities
identify and seek collaborative ways to co-create communications and continue sharing accessible formats.
We welcome the commitment to ensure that government communications are accessible. Through the pandemic government departments were putting out vital information and guidance in formats that blind and partially sighted people could not read. The work carried out by the Covid-19 communications hub and the Disability Communications Working Group led to some improvement, and the strategy rightly commits to building on that work.
It is also welcome that the strategy also states that a nominated senior civil servant will continue to champion accessible communications across government. It is important that they work with the Disability Working Group to "Identify and seek collaborative ways to co-create communications and continue sharing accessible formats."
However, we believe real change would come from a commitment from government to extend the Accessible Information Standard – which applies to health and social care communications – to other Government communications too. Ensuring all communications from government are accessible is fundamental to the second of the five areas that will guide the government's approach to disability.
A world-leading Centre for Assistive and Accessible Technology
Technology is a huge enabler and has the potential to reduce barriers experienced by disabled people. RNIB welcomes the proposals to scope the development of this Centre, the work of which could be truly transformative with the right funding and investment and looks forward to engaging with government to ensure it encompasses the needs of blind and partially sighted people.