Ray and Hannah explain how the cost of living is having a real impact on people with sight loss
Ray Bradley, age 34, who has sight loss, and Hannah Scott, his partner and carer, have been sharing their story about struggling to deal with the current crisis with ITV news. They have been talking with us about how RNIB has helped ensure they get the benefits they are entitled to, but they are facing constant challenges.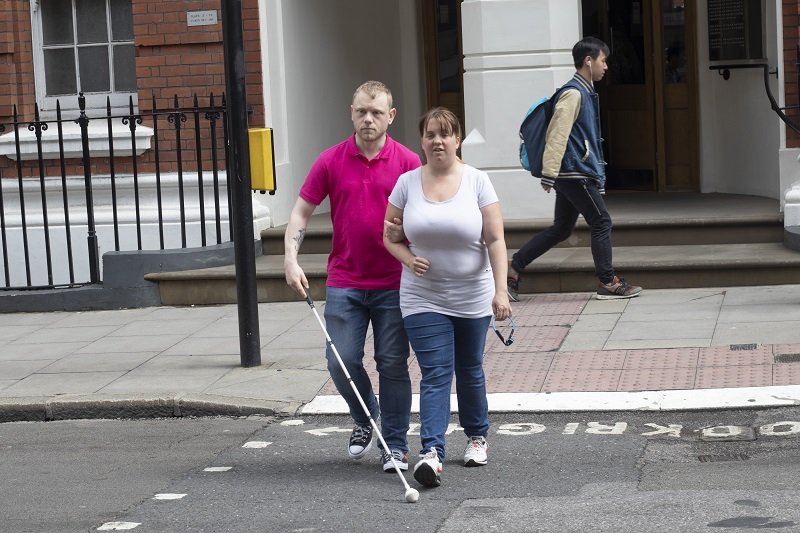 Ray lost his sight to Diabetic Retinopathy, and is now recovering from a pancreas and kidney transplant, so his health depends on being able to stay warm.
But, faced with the rising costs, the couple is already having to borrow money to pay rent and bills. Also, they need to set aside the money for twice weekly taxi trips to the hospital for check-ups.
The couple rely on financial support from the government, that includes Disability Living Allowance, Universal Credit and Carer's Allowance – but this support isn't enough for them to pay for their rising living costs.
Help from RNIB's benefits team
"I've been on benefits for about six years now, when I was first registered blind - so luckily I had everything sorted out before the pandemic. With the help of RNIB, I've been able to keep everything stable."
Having to watch what they spend
"Hannah and I are having to shop around at different supermarkets to find cheapest bargains. I've had to borrow money from my family a couple of times – just to be able to pay the rent, keep the house warm, and the lights on. We've had to cut back on a few things like buying clothes, as we need to save more money for the next month."
Cost of regular trips to the hospital
"For last three months, I've been getting cabs everywhere, relying on taxi card. It adds up, when you have to go to hospital twice a week for a check-up and make sure that there's still enough food in the cupboard."