The NHS Long Term Plan is now available
RNIB welcomes the NHS Long Term Plan for England, particularly the focus on prevention of ill-health to enable people to live longer healthier lives.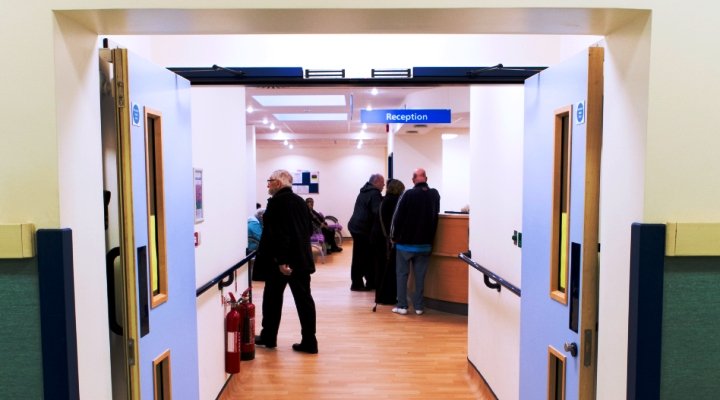 As 50 percent of sight loss is preventable, for conditions like glaucoma, diabetic eye disease and wet Age-Related Macular Degeneration (wAMD), early diagnosis and timely treatment is critical to preventing avoidable sight loss.
Currently waiting times for treatment for these conditions and access to cataract surgery are a postcode lottery, therefore, addressing unwarranted variation is good news. It is essential that the detailed delivery plans address inequalities in eye care.
The plan also includes improving integration of health and social care, which we think is critical to ensuring people living with sight loss can access the highest quality services.
The government's announcement commits to improving access to mental health services; this is vital for people living with sight loss who are more than twice as likely to experience depression compared to those without sight loss.
However, we know patients must navigate complex, fragmented eye care services and, while RNIB supports the vision of the long-term plan, urgent change is needed in services on the ground now. Eye Care Liaison Officers (ECLOs) in eye clinics play a vital role in helping patients navigate the system, particularly people who have lost vision, but 44 percent of ophthalmology departments still do not have an ECLO.
In addition, patients need information in a format they can access, including appointment letters. The NHS Information Standard requires the NHS to provide people with, for example hospital letters in braille, large print, or another format that patient can read. However, implementation of the standard is patchy, and we think urgent action is needed here too.
Demand for eye care will continue to increase with our aging population and new treatments on the horizon. To ensure people get sight saving treatment when it is needed, more capacity is needed in eye care services.
In June 2018, the All Party Parliamentary Group (APPG) Inquiry on Eye Health and Visual Impairment identified sixteen recommendations which, if implemented, will improve capacity in eye care in England.
The NHS Long Term Plan provides much to be positive about and we look forward to seeing the more detailed delivery plans where we hope to see our concerns about capacity, accessibility and support addressed.