RNIB's response to the Chancellor's 2021 Spending Review
On 27 October, we followed Chancellor Rishi Sunak's Budget and Spending Review to analyse what it might mean for blind and partially sighted people living in the UK.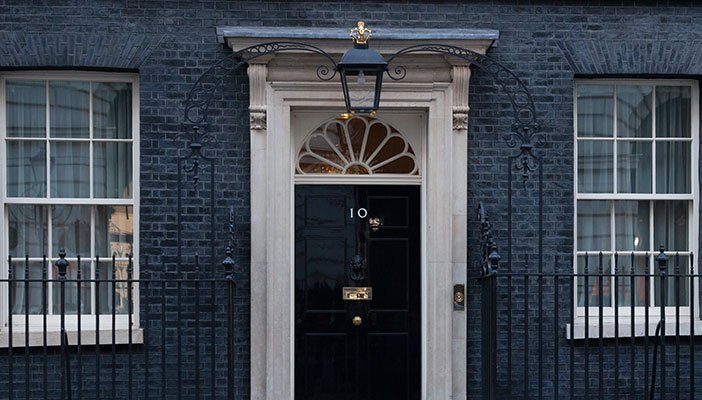 The Chancellor's Spending Review sets out the Government's spending plans for the next three financial years. This Spending Review was something of a mixed bag – while we welcome some of the announcements, we were left with more questions and concerns.
Benefits
Our research highlights that one in five blind or partially sighted people said they have some or great difficulty in making ends meet, and 28 per cent said the disability benefits they receive are rarely or never enough to meet the extra costs incurred as a result of their sight loss.
We welcome the introduction of a lower "taper rate" in Universal Credit and the increase in the work allowance for some households. The taper rate is the amount a person's benefit payment reduces as their income increases, so a lower taper rate allows employees to keep more of their benefits when they earn more. We called for a reduction in the taper in our recent submission to the Government's Health and Disability Green Paper.
Education
We are concerned the Government did not commit to meeting the £2 billion shortfall in UK special educational needs and disability (SEND) funding.
We welcome the Chancellor's announcement of additional funding for local authorities, school budgets and for education recovery, but we remain concerned none of this is specifically targeted to support disabled children and their families.
Covid-19 has had an enormous impact on children and young people with a vision impairment. Alongside the difficulties of accessing educational materials and specialist support, there has been a big increase in concerns raised by parents, carers, and young people themselves regarding the need for emotional support.
It is vital the £700 million education catch-up funding – to help young people in England catch up on lost learning as a result of Covid-19 – reaches disabled children. It is essential that local authorities have sufficient funding to fully resource their Vision Impairment education services so that children and young people can achieve their potential.
Inclusive journeys
Investment has been allocated to bus services, and to make cycling and walking easier and safer. We welcome this as blind and partially sighted people are often particularly dependent on public transport, and we welcome funds for active travel as long as the particular needs of pedestrians are recognised. It's not clear if funding for active travel will include making walking journeys more accessible through inclusive street design. We know that walking journeys are incredibly important to blind and partially sighted people, but many street designs are making it harder to get out and about.
We're very disappointed not to see a specific announcement of £65 million funding to enable the installation of tactile paving on all UK train platforms within three years. The Chancellor said the Government will be investing £46 billion on railways, so we will contact the Department for Transport to clarify if this includes funding for the urgent installation of tactile paving across the rail network.
Social care
We welcome the increase in local government funding, but we remain concerned that funding for social care will not keep pace with demand, let alone "fix social care" as the Prime Minister promised. The extra money that was announced for local government was not ring-fenced for social care and will need to be stretched thinly across council services, after a decade of under-funding. Much of the new funding will be required to cover the announced wage rises.
Without sustainable funding for social care as a whole, it is unlikely that vision rehabilitation services will see the investment they need to maximise the independence of people with sight loss.
Eye Health
People waiting for ophthalmology (eye care) procedures, especially for cataract operations, form 10 per cent (580,000) of those on the NHS waiting list, increasing their risk of an accident or fall as their sight worsens. Eye clinic patients are also waiting longer than average for outpatient appointments and diagnosis, putting people at risk of permanent sight loss. We welcome the announced £5.9 billion aimed at addressing waiting lists, improving testing and diagnostics and creating community hubs to start to address these concerns.
However, workforce challenges in ophthalmology remain particularly severe. We will need to see the detail of the Spending Review proposals, including how they upskill the whole workforce as well as increase the number of ophthalmology specialists, to be confident that the NHS is able to keep pace with anticipated demand.
Accessible voting
We're disappointed there is no mention of funding to improve accessibility for disabled voters. The right to vote independently and in secret is a cornerstone to our democracy, yet 4 out of 5 blind people feel unable to exercise their democratic right to vote both independently and in secret.
Employment
There is no targeted funding to help open up job opportunities for disabled people, other than for employers taking on apprentices with an Education, Health and Care Plan. This is despite the Government's commitment to close the disability employment gap in the National Disability Strategy, and we're very disappointed by this missed opportunity.
We welcome the expansion of Jobcentre support, including doubling the number of work coaches. If new and existing work coaches are to provide expert and personalised support to blind and partially sighted job seekers, it's important they receive specialist training on sight loss.
We also welcome the piloting of new technologies to help people find jobs. Many new technologies like voice recognition software and screen readers have the potential to reduce barriers to employment for blind and partially sighted people. But these must be formally tested for accessibility to ensure they work for blind and partially sighted people.
The Government will extend and increase the payments to employers in England who hire new apprentices, including those with an Education, Health and Care Plan. This is welcome, as young people with vision impairment aged 16 to 25 are twice as likely to be not in education, employment or training (NEET) compared to other young people of the same age.
However, we are disappointed there will be no extension of the use of Access to Work funding for either volunteering – where this forms part of a planned route into employment – or for job seeking and preparing for interviews. Given the barriers blind and partially sighted people face, and the lack of awareness among employers of Access to Work, this would have been an opportunity to reduce the disability employment gap.
Read our article about what we wanted to see from the Government's National Disability Strategy to understand more about how we would like to see the Government spending to reduce barriers experienced by blind and partially sighted people.