RNIB campaigning during the roadmap out of lockdown
We are highlighting important issues affecting blind and partially sighted people and our ongoing campaigning, after the announcement of the Government's roadmap out of lockdown for England.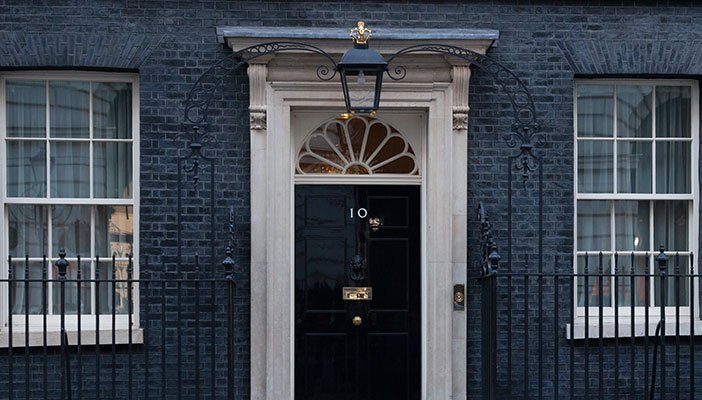 From 8 March, there will be a series of steps to relax restrictions preventing the spread of coronavirus. These include changes to the rules on social distancing, with businesses and services opening up. The Government's roadmap is aiming for all restrictions to be eased by 21 June.
However, when lockdown was eased in 2020, it became clear that social distancing can continue to make it harder for blind and partially sighted people to get out and about, use public transport and access vital services. Throughout the pandemic, blind and partially sighted people have been disproportionately impacted by rules to reduce the spread of coronavirus.
We are addressing five key priorities:
1. Social distancing
Social distancing is important to reduce our risk of infection, but it can be near impossible when you are unable to judge distance or take account of visual cues like signs or markers. Many blind and partially sighted people have shared their feelings of anxiety due to difficulties with social distancing and say this affects their wellbeing. Some have even reported being confronted by other members of the public for not keeping their distance.
In 2020, our research showed that 66 per cent of blind and partially sighted people felt less independent than before the pandemic; so we launched our World Upside Down campaign, raising awareness of the problems and how to address them.
Our social distancing quiz and Top Tips film explain the challenges a blind or partially sighted person might have with social distancing and, importantly, how members of the public can help.
For blind and partially sighted people, and anyone who finds it difficult to practice social distancing, we helped develop the design for the 'Give me space' symbol. It indicates the person needs help to keep distance from others, and it can be worn in different ways, such as on a lanyard or face covering, or carried on a card. Items are available on the Please Give Me Space website.
2. Sighted guiding
The Government confirmed in September 2020 that support from a sighted guide is permitted during social distancing, after months of RNIB calls for clarification. We put together guidance on how this can be done while minimising risks, and we've been updating our guidance as the restrictions have changed.
3. Access to services
As businesses begin to reopen, measures to protect staff and customers will still be required; it's important these measures allow blind and partially sighted customers to access services.
We've created best practice guidelines to help businesses understand how to support blind and partially sighted customers, and we have guidelines covering retail, leisure, hospitality and public transport. We think the Government has a key role to play in promoting our guidelines.
4. Public health information
It's crucial that public health information is accessible to blind and partially sighted people, who should receive information in their required alternative format. But 11 months since the first lockdown began, letters from the Government about COVID-19 are still not sent in alternative formats.
We've been calling on the Government to ensure all public health communications are accessible and we've worked to make alternative formats available through our Helpline on request. But this does not go far enough, and we'll continue campaigning for the Government to meet its duty to provide accessible information.
5. Access to vaccination
As restrictions are eased, vaccination against COVID-19 will play an essential role in preventing infections. We called for priority access for blind and partially sighted adults in the second wave of vaccination, due to the practical difficulties caused by social distancing; however, the Government has since confirmed age will define priorities in the roll out.
We have also requested that the Government ensures information and venues for vaccination are accessible. This includes making correspondence about appointments and information about side-effects accessible. And it means that appointments need to be available at accessible local venues, with support provided by trained sighted guiders when needed.